Performer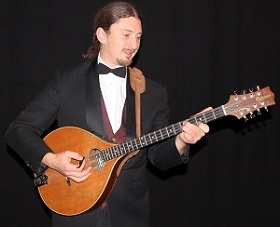 Sam has a rich and varied repertoire of material and an endearing ability to capture an audience and take them on a journey. Whether playing with an ensemble, or solo with the support of his foot synth and drum sequencer, he spans genres from folk song to vibrant classical works and always with that full band sound and no backing tracks!
Classical Mandolin
Below is the video from my recent show at Shaftesbury Arts Centre on 20th September 2014. It includes pieces by Vivaldi, Mozart, Beethoven and a few English folk tunes. I am supported by a fantastic ensemble of local musicians and this is our debut performance. Please use the 'Contact Me' section above to arrange bookings.
***Switching the video to high definition 720p also improves sound quality, this significantly improves the high frequency tones of the mandolin***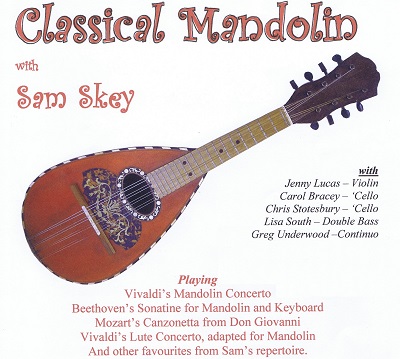 Karen Wimhurst & Sam Skey
Karen Wimhurst is a widely commissioned composer ranging from chamber works to music theatre and large-scale, collaborative productions. She works across musical genres, bridging jazz, folk and contemporary classical ensembles and she plays a mean clarinet!