Instrument Repair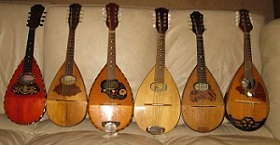 Sam has been playing Mandolin for over 20 years but in an effort to find the perfect instrument he decided take his engineering skills to instrument repair and manufacture. Here you will find information about repair services, current projects, restorations and instruments for sale new and antique.
Head to the contact section if you need any repair work done or are looking for a new instrument.
American WT&B Rosita mandolin restored with new cherry fingerboard and rosewood inlay. In bid to reduce use of tropical hardwoods I am tried an experimental fret board using a very dense piece of cherry (700kg/m3). It's turned out really nice with a smooth even tone, however, I think it might be tricky to keep clean! Also, new bridge with bone saddle and bone nut.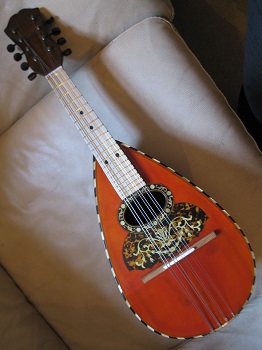 Details

Written by:

Sam Skey

Category: Instrument Repair
Hits: 11
Sound hole modification tunes the body to F (175Hz) giving a more even tone across the strings by moving resonance away from open string frequencies. Previously is was G (196Hz) making the it very bottom heavy!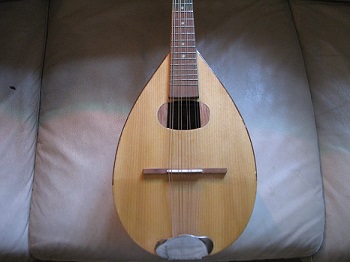 Details

Written by:

Sam Skey

Category: Instrument Repair
Hits: 8