Instrument Repair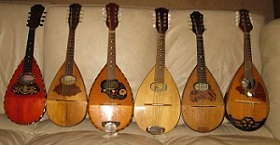 Sam has been playing Mandolin for over 20 years but in an effort to find the perfect instrument he decided take his engineering skills to instrument repair and manufacture. Here you will find information about repair services, current projects, restorations and instruments for sale new and antique.
Head to the contact section if you need any repair work done or are looking for a new instrument.
New rosewood fretboard constructed with mother of pearl spots, bone saddle and rosewood bridge. Splits closed in the back, top cleaned and oiled, decorative Mother of Pearl and tortoiseshell (mock) replaced, neck angle reset, tuners cleaned and oiled, splits in head sealed, action set to 2.5mm at 12th fret and a new set of flat wound strings. It has a brilliant ringing tone and very stable pitch, an absolute delight to play. I was sad to have to send it home! but very happy to have another very satisfied customer.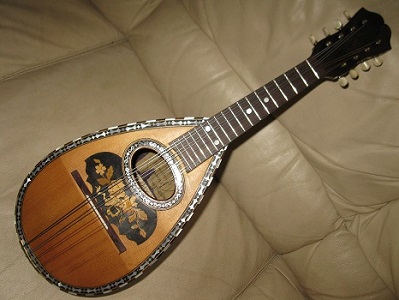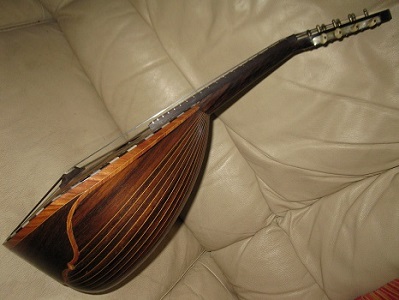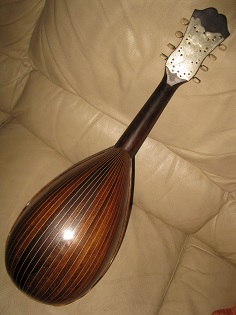 Details

Written by:

Sam Skey

Category: Instrument Repair
Hits: 11
The customer wanted this mandolin restored in as original condition as possible so I cleaned and oiled the top, dressed the frets down as low as they could possibly go and cut the bridge down. Thankfully there was just enough of an angle in the neck to make for a good playing action. I also replaced some mother of pearl and tortoiseshell binding (mock) around the edge. This is one of the best sounding mandolins I've ever played and very pretty too!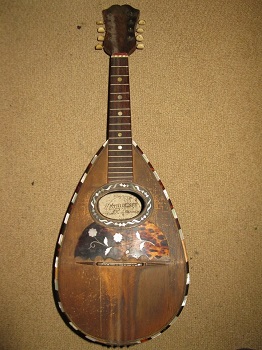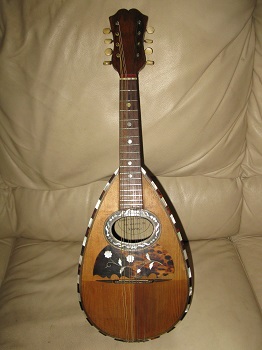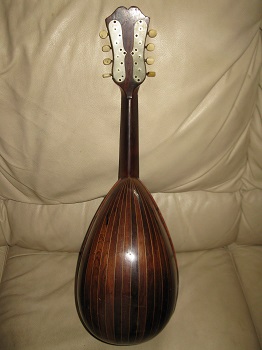 Details

Written by:

Sam Skey

Category: Instrument Repair
Hits: 11